Does it encompass a particular use case or line of business? Does it align with a particular industry vertical? Or is it a particular size of customer that fits with your product? Is it based on analyzing your current customer base and what's working today? Does it require analyzing the size of various addressable markets where you are not currently playing? Are you deciding which ones to target? Are you considering which customers to de-prioritize or completely abandon? In the end, it includes a bit of all these factors. However, your CEO must be aligned with and committed to your PMF, including the right target customer profile.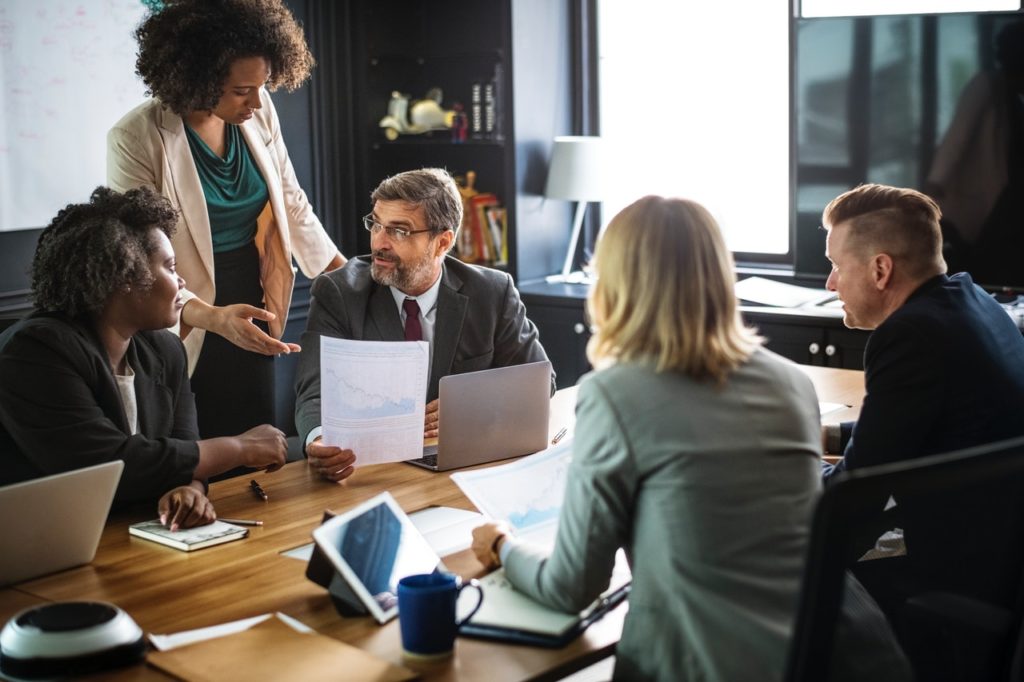 Once you have defined the profile of your ideal customer, your operational go-to- market engine needs to align with that profile. Operationally, it all starts with selling to the right customer, which means starting at the very top of your revenue funnel. Marketing must target the right kinds of customers, and sales must quickly disqualify those who aren't a great fit. Going beyond the typical methodology and key qualification steps such as budget, time frame, and executive sponsorship are essential.
The churn itself is only the tip of the iceberg; the cost of signing customers that you can't make successful could be enormous. First you incur the customer acquisition cost (CAC) of bringing these customers on board. But the biggest cost is the opportunity cost of applying resources to the wrong customers, and inevitably doubling down on those customers when they struggle. These resources could have gone to helping other customers who have a greater opportunity for higher customer lifetime value.
Your message and your brand are empowered by the right content, which needs to be put in the right context in front of the right people at the right time. The customer profile must be assessed at every stage of the funnel, with a commitment to providing a consultative and trusted advisor approach to your customer interactions— even when it is to prevent customers from going down a path that creates complexity, cost, and ultimate derailment. This approach requires investment, including continual messaging to your teams to establish and reaffirm this commitment.
There may be instances when the right target customers are not met with the right internal customer alignment, therefore putting them at potential risk of becoming the wrong customers. Sales and customer support hygiene is critical here. Surprisingly, some customers have become our storybook customers even though they were not the right customer profile initially. Establish executive sponsorship, reaching higher and wider in an organization not only to position your product in the right context, but also to showcase your Customer Success–oriented culture to drive a successful customer engagement life cycle. This will help you establish the right cadence with the customer as well as your "trusted advisor" brand, ultimately helping you ascertain whether solving for the internal customer context will drive you to the right customer profile.
When a company is in scale mode, the communication and message of the "right customer" commitment must be consistent and continually reaffirmed. This alignment will drive the top of the funnel activity through your marketing and demand generation efforts: to sales, to onboarding/professional services, to Customer Success, and back to product again, building on your referenceability and ultimately leading to reduced churn and improved expansion results.
Sales and customer hygiene is important, and the process enables the data, which leads to decision making that drives the right results. In an ideal world, a company would sell only to its ideal customer, but we know that growth companies face tremendous pressure to drive revenue growth. As such, it may be necessary to
expand the definition of the ideal customer to optimize growth. In that case, it's important to also have a scalable mechanism in place to capture the customer profile so you're able to track and assess the ideal customers, including important metrics such as resource allocation, CAC ratio, net churn, and customer lifetime value.
Various SaaS tools such as Salesforce, Marketo, Gainsight, and Clarizen have the ability to leverage the open application programming interface (API) architecture of these systems to connect them for seamless data flow, so it's possible to capture customer fit criteria early in the go-to-market cycle and track this data throughout the revenue funnel.
You may also choose to define unique processes for less-than-ideal customer segments. For example, you may choose different business requirements, such as requiring a certain profile of customers to purchase a specific services package. You may choose to invest in a higher-touch process during key risk points, such as deeper CSM engagement during the adoption phase to work to neutralize risk early and get the customer on the right track. Alternatively, you might choose to minimize investment through lower-touch and one-to-many approaches, such as webinars and self-help web-based resources to focus limited resources on higher–lifetime value customers.
Prioritize a scalable system to capture churn reasons and to analyze this data on a regular basis, with product and customer teams to slice and dice the data across various customer segments. Understand what percent of churns were driven by poor adoption, what percent were driven by product fit issues or product gaps versus customer needs, and what percent were driven by factors that were hard to affect, such as merger, acquisition, restructuring, and bankruptcy.
It's also important to analyze your incentive processes across the company and determine how to align them to reinforce the need to focus on the right customer segments. Clearly your Customer Success leadership is incented to reduce churn and partner with sales to accelerate expansions. Are your sales leaders incented to
reduce churn, thus incenting them to not sell to the wrong customers? How about your product leadership and an incentive on customer retention? If we've established the point that customer lifetime value and minimizing churn are some of the critical key performance indicators (KPIs) for any SaaS company's success and valuation, doesn't it make sense for all functional leaders to share those variables in their incentives?
Another factor to consider is organizational structure and how it does or does not align to focus the organization on selling to the right customers. Do your sales and Customer Success organizations report to a chief revenue officer who holds a holistic view of both new business and retained business to help drive the right decisions about which customers to target and which ones to walk away from? If sales and Customer Success are independent silos, do you provide your Customer Success leadership veto power over deals that are not a fit?
The feedback from sales and Customer Success is tremendously important for any high-growth SaaS company to evolve your product and strengthen your PMF. It's critical if you choose to broaden your lens to nonideal customers or to adjacent customer segments beyond your core market. It's also key to capture customer segment information for new feature requests. Without that designation, your product team may incorrectly
assess and prioritize where they dedicate product development resources. It's also important to define processes and data flows that scale as the business grows, and it becomes harder and harder to align on priorities because of communication challenges.
Of course your agenda and your strategy may evolve and mature as you scale, as will your target customer profile, to set the example for the organization and the company. Referenceability is everything to a company, and building the right content in a value-oriented context should drive the right behavior—not only to acquire more customers, but also to set the agenda for your own people, especially as you hire and bring on new employees.
The right customer journey, in combination with the right PMF, with top-down alignment on the priorities of the organization, driven by a collaborative and transparent agenda for your employees, partners, and customers, will help minimize noise and drive operational excellence throughout your customer engagement life cycle.
Moreover, it will ultimately help you focus on selling to the right customer.